So here I am, doing a blog entry…I never thought I would have a blog, but as a makeup artist, I find I build up such a huge collection of beautiful images from shoots, weddings, events, both professional images, and images from my trusty old iPhone, that a blog seemed like a necessity! In part, as a way of not feeling the need to spam people with too much 'stuff', but also, as a way of recording, and never forgetting, the most beautiful and memorable images I find coming into my hands.
So here I go…. :)
In early April this year, on an unseasonably HOT (!!) day, I was lucky enough to collaborate with some very talented Perth creatives, on a styled hair and makeup shoot. The collaboration, as they so often do, came together quite organically, via, (as they so often do) good old Instagram.
I had posted a makeup shot of Gigi Hadid on my instagram feed, of a makeup look I was really inspired by, and hoping to create, with a comment along the lines of 'I love this look! I need a face!" For this look, Gigi was working perfect, glowing skin, a ruby-pinky-plumy-sparkly eye shade (yep, sometimes you need lots of adjectives to describe eye shadow shades!), nude lips and effortless blond locks. This quintessential 'cool girl' Gigi, certainly provides an amazing face canvas, for any MUA lucky enough to get near her with a brush!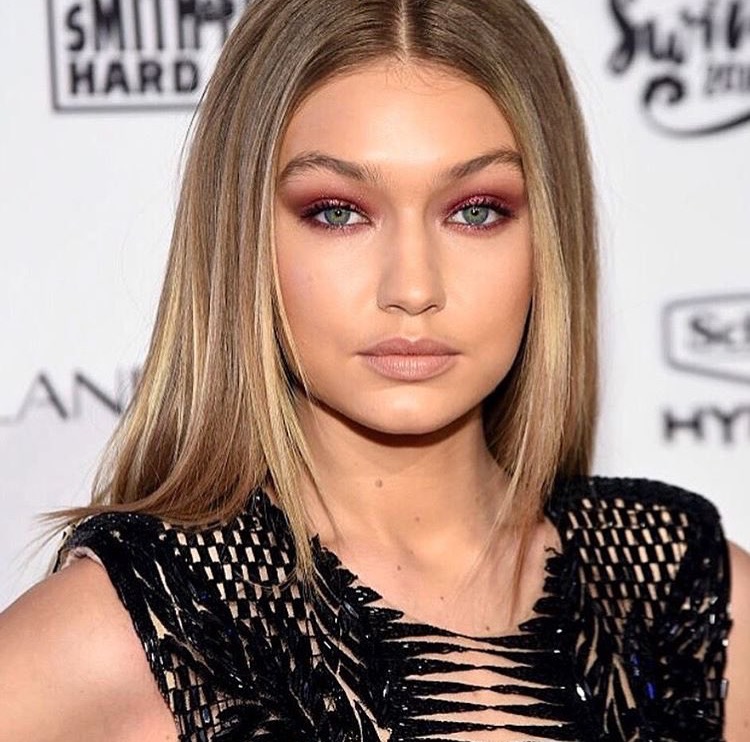 Shortly after seeing my post, the lovely Lou, hairstylist and owner of Harfoner Hair, got in touch, suggesting a little collaboration of sorts. If you haven't visited Harfoner Hair, it is a delightfully chic, yet very homely hair salon, in the heart of uber-trendy South Fremantle, with a seemingly magical penchant for doing amazing things with blonde locks. Little did I know, Lou's daughter Freya, is a gorgeous Perth model, who agreed to jump on board. A quick email to Perth photographer Terry Lok, who I had previously worked with, and the collab was set!
A word on Terry Lok. Not only is Terry one of the nicest guys you'll meet, he has a real skill for his craft. An eye for beauty, and a way of making his female subjects look and feel confident and assured. Which of course makes for amazing images! It's definitely worth visiting his website (www.terrylok.com) and social media channels. I am so impressed with the quality of his photos, and his eye for capturing and polishing images to make them amazing.
After considering the makeup inspo, our beautiful model, and probable locations, I came up with a concept influenced by, the end of summer, 'blondeness' (a concept somewhat foreign to me, aside from a brief sojourn into 'baliage' in 2015 - as you do), the glowing, flawless makeup looks that have become synonymous with modern makeup, and the 'Burning Man' festival. The Burning man came to me as good source of inspiration, given I knew we would be shooting in full light, on sand, and with a model whose overall look embodied the ideas I was having. I've often been intrigued by the infamous Burning Man. Google will tell you, that the Burning Man is 'an annual gathering that takes place at Black Rock city - a temporary community erected in the Black Rock Desert in Nevada.' It's described as an experiment in community and art, and it is stylistically very distinct and very inspiring (...think tassels, suede, boho, boots, feathers, young, tanned hippy folk).
Though my sense is that I'm probably not adventurous enough to ever actually attend Burning Man, I find the concept and the style very, very cool. Too cool for me perhaps, but definitely not so, for our model; another 'cool girl', Freya. As we chatted over the makeup application, Freya struck me as one of the coolest, most calm natured, and beautiful 18 year olds I have met in a long time. Must be something in the water in Freo! 'Perfect!', I thought to myself, 'she will nail this!' And she did. I loved having such a youthful, fresh canvas to work on - I loved also the idea of a barely-there approach to the makeup base, with emphasis mainly on the eyes and glowing high points of the face.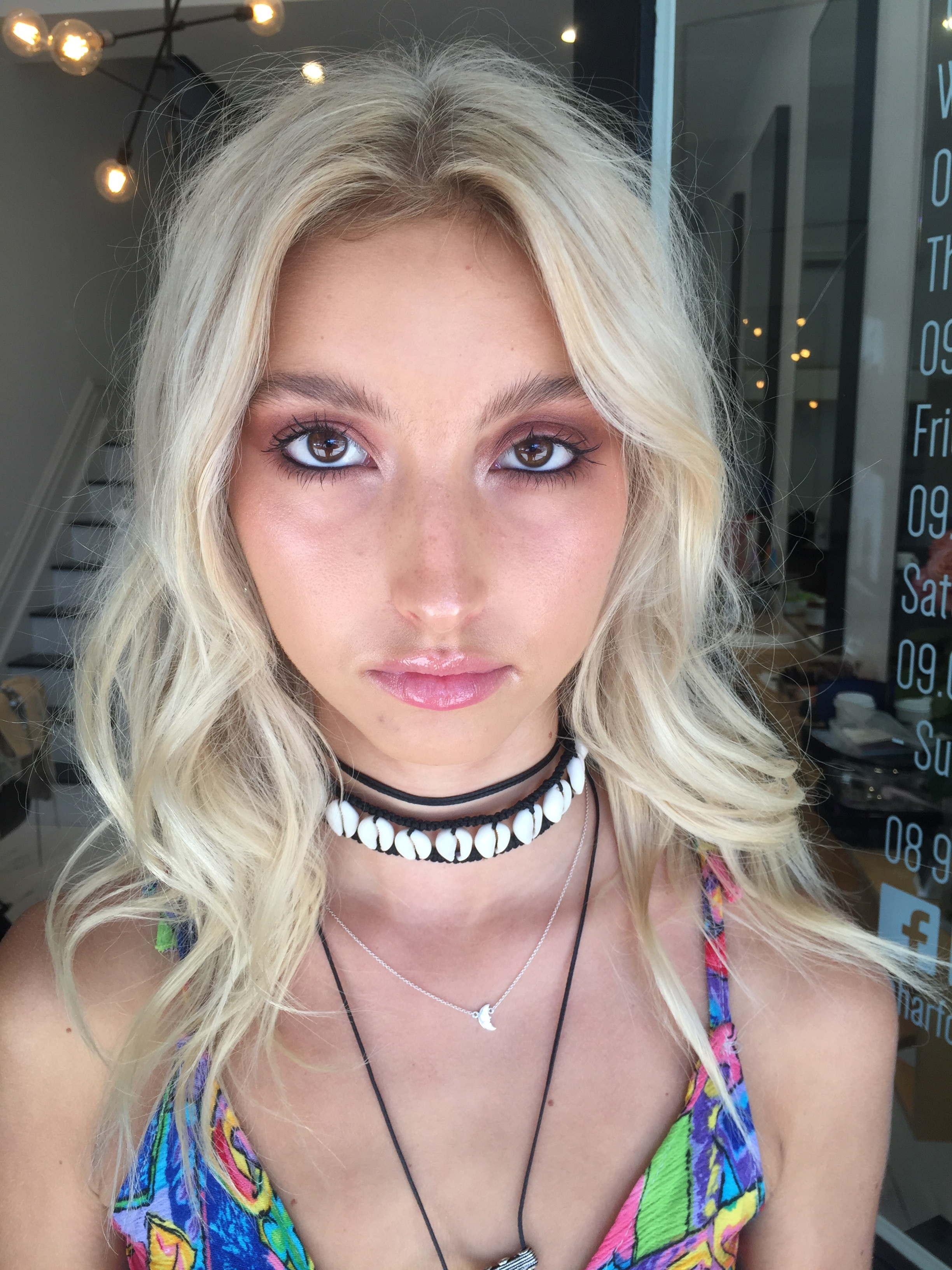 So after hair/makeup/wardrobe was completed at the gorgeous studio on South Street, off we went, to 'Sandtracks' at Leighton Beach. A picturesque part of WA's coastline, with sand, rocks, sun and salty air a plenty - a perfect setting to reflect the concepts behind the shoot. That's one thing I love about Perth, there are just so so so many amazing and varied places to shoot!
(Image by Lou)
Aside from the wonderful locations, Perth seems to be full of wonderful talented people in the creative industries. People eager to collaborate and share their ideas, skills, networks, and kindness. I loved being part of this shoot, and if you have stumbled across this blog, I hope you like the images as much as I do. Major credit to Terry Lok, for giving his time and skills to capture these beautiful pictures - ENJOY!